New Season New Menu
Our new menu has started at WWFW which always provides a great opportunity to share some of our favourite sustainable seafood with you.
As the weather warms there's nothing nicer than whiling away some weekend hours with fresh shellfish and a great bottle of wine. While oysters, mussels and scallops might take the lion's share of attention, the daintier shells of cockles, clams and pipis shouldn't be overlooked.
Our sustainably certified pipis from renowned Goolwa Pipi Co are hand harvested from some of the cleanest waters in the world off South Australia's Coorong National Park. When their their smooth, watercolour-toned shells pop open they reveal delicate, plump meat with the sweet, briny flavours of the sea.
Our favourite way to serve them is simply pan-fried with XO sauce – a spicy and luxuriously aromatic sauce that originated in Hong Kong. It's the perfect accompaniment to the sweet flesh of the pipis and is delicious mopped up with crusty bread.
Try a dry rosé with your pipis such as the beautifully perfumed Provençal Chateau Riotor or The Wine Farm's sophisticated, acidic rosé. Both are available by the glass or bottle.
And if you're a fan of natural oysters, why not try clams? We source fresh Diamond Shell surf clams from the pristine coastal waters of New Zealand, harvested sustainably by the Piper family of Cloudy Bay Clams.
Diamond Shells are characterised by their sweet, fresh 'sea spray' aroma and clean 'wild ocean' flavour. They're delicious raw or cooked. With such excellent quality produce we like to keep it simple and serve our Cloudy Bay clams natural. The flavour is delicate, perhaps a tad fresher and brinier than oysters, and altogether just as delicious.
Just like oysters, natural clams are perfectly accompanied by champagne – you could spoil yourself with a bottle of Gosset Blanc de Blanc or Pol Roger. But it's hard to pass on the opportunity to honour Cloudy Bay's terroir with a good Sauvignon Blanc such as Marlborough's Tappo, available by the glass or bottle.
Both pipis and clams feature on our current menu. Keep your eyes open for our new Summer Wine List. Coming soon! And don't forget that we are now open for dinner on Fridays and Saturdays!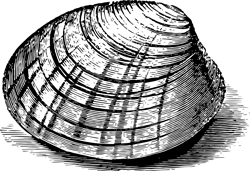 Our market restaurant is closed until further notice, in adherence to the current government guidelines. We are now delivering a limited restaurant menu to addresses within a 10 minute drive.
Download our Restaurant Delivery Menu